The Gymnastics Kitchen with Betsy: On-The-Go-Snacks for Gymnasts
The Gymnastics Kitchen with Betsy: On-The-Go-Snacks for Gymnasts
It's 2:30 pm. You just got finished with school. You have 15 minutes to drive to the gym, eat, get mentally and physically prepared for the four hour workou
Aug 20, 2016
by Betsy McNally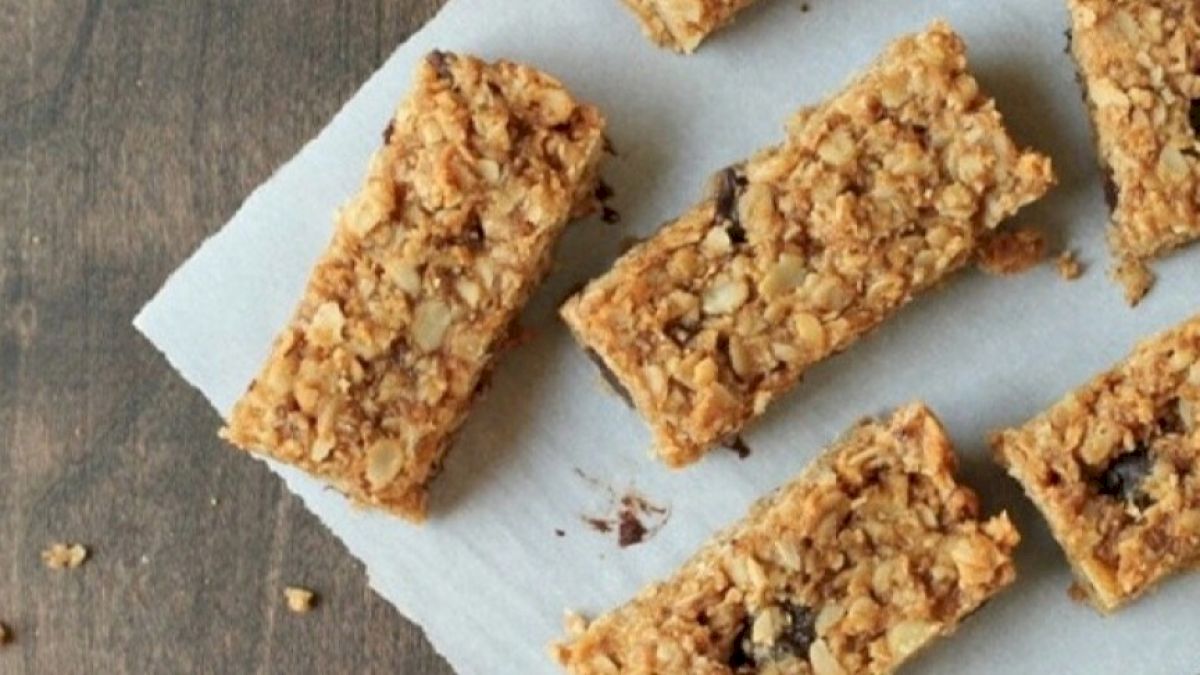 It's 2:30 PM. You just got finished with school. You have 15 minutes to drive to the gym, eat, and get mentally and physically prepared for the four hour workout ahead of you.
Lunch was three hours ago and you don't feel like eating a huge meal before you train. You also are short on time and preparing snacks is time-consuming. What's a gymnast to do? Here are some of my favorite on-the-go-snack ideas for your pre-workout training.
Tuna On-The-Go
What You Need:
-Low sodium tuna pouch, rice cake, celery sticks, salsa cup
How To Do It:
Open your package of tuna, throw in your salsa, and mix with a plastic spoon. Spread over your rice cake then munch on celery sticks.
Babybel Cheese and Fruit Sandwiches
What You Need:
2 Babybel individual cheese packages, 8 dried cherries, and 4 whole grain Triscuits
How To Do It:
Take a Babybel cheese and place 4 dried cherries on top, then take 2 Triscuits and make a mini sandwich. Pop them in your mouth!
Oatmeal On-The-Go with a Nutty Twist
What You Need:
1/2 cup dry oats in a baggie, a mug, access to a microwave, 1 cup of water, and 1 package of Justin's Individual Almond Butter
How To Do It:
Take your dry oats and water, mix together then microwave for 2 minutes or until oats are cooked, then blend in your package of almond butter. Enjoy the creamy goodness
Quick Salmon Roll-Up with Cucumbers
What You Need:
3 smoked salmon slices, 1 individual /squeezable cream cheese packet, 3 cucumber slices
How To Do It:
Spread or squeeze a little cream cheese into each individual salmon slice and roll up. Eat with a cucumber slice
Betsy's Nutty Power Paste
**This takes some preparation time but if you make a batch ahead of time you will thank yourself later.
How To Do It and What You Need:
Take 2 cups of natural organic almond or peanut butter, 1/2 cup oats, 1/4 cup agave or honey, 1/8 cup sunflower seeds, 1/8 cup flax seeds, 1/4 cup dried cherries or cranberries, and 2 tbs dark chocolate chips. Blend ALL of this together in a bowl (will take time). After you do this, place in a container for storage. (You do not have to refrigerate.)
Spoon out two big tablespoons into your mouth for an energizing pre-workout snack. But be careful, this is calorie-packed. It's good calories, but eat only the amount prescribed or you will have a tummy ache!
Betsy McNally-Laouar is a sports nutritionist and fitness trainer who works with the Elite Gymnasts and upper level teams at Cincinnati Gymnastics. You can learn more about her online meal plans and training plans specifically for gymnasts at www.betsymcnally.com or email her at coach@betsymcnally.com