Social Shares From NLI Signees
Social Shares From NLI Signees
Check out some of the top celebratory posts from gymnasts who have signed their NLIs.
Nov 13, 2017
by Lauren Capone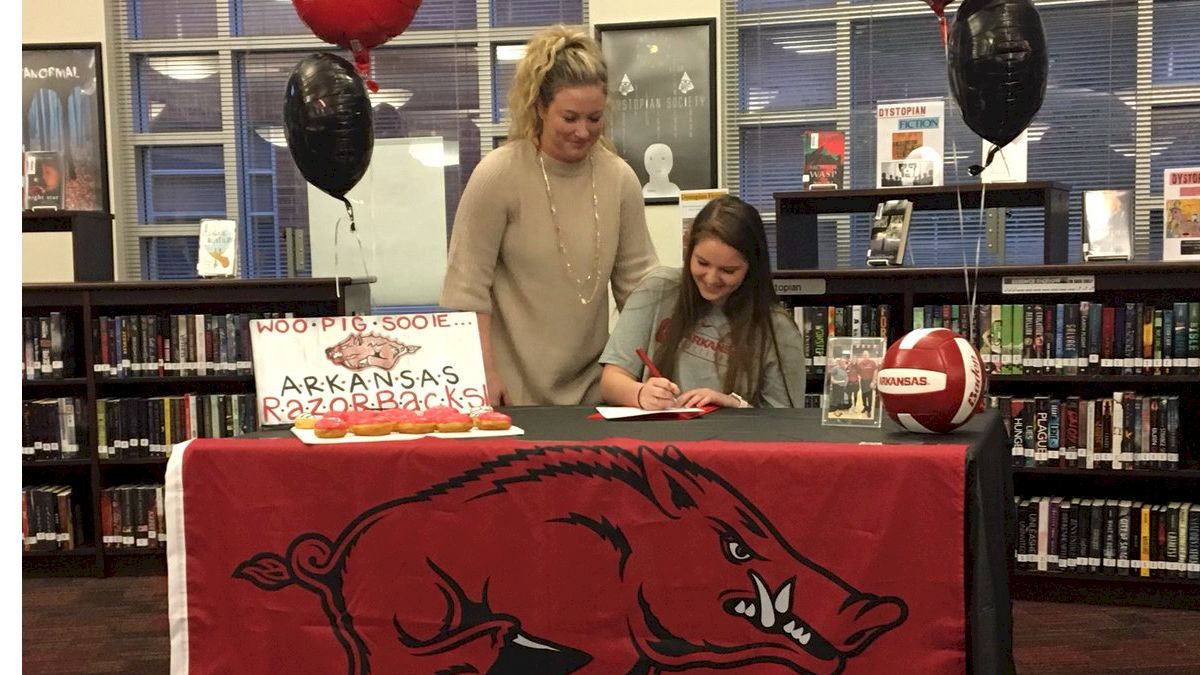 It is that time of year again in the collegiate gymnastics world! The early National Letter of Intent (NLI) signing period is well underway and we are here to celebrate with every single gymnast who has signed, sealed, and delivered their NCAA decision to the world.
Check out some of the top celebratory posts from all over.
Alabama's Asia DeWalt with a 10/10 signing party set up.
Caption game is STRONG from Arizona State's Stephanie Tripodi.
Things are official for Ball State!
All smiles from this future Boise State-r!
Incoming Gators!
New Bulldogs in the building!
Erin Weisel set for Illinois!
Check out the celebrations for this soon-to-be Hawkeye.
Michigan-bound!
Watch out world, there's a new Sydney Ewing on the NCAA gym scene!
Signed, sealed, and delivered to Nebraska!
Hannah Baddick is headed to UNH!
Olivia Trautman is OFFICIALLY ready to become a Sooner!
Pumped up for Pitt!
New Utes on the block!
And Lauren Wong is graduating a year early to join the Red Rocks!
An awesome trio of signees out of United Sports Academy!