A Brain Tumor Won't Stop Me, By Juliana Abraham
A Brain Tumor Won't Stop Me, By Juliana Abraham
Growing up, I was always active and full of energy. I wouldn't stop flipping around the house! To fuel my need for excitement, my parents enrolled me in gymnastics at a gym in Calabasas, California when I was six. It quickly became a way of life for me, a
Oct 23, 2017
by FloGymnastics Admin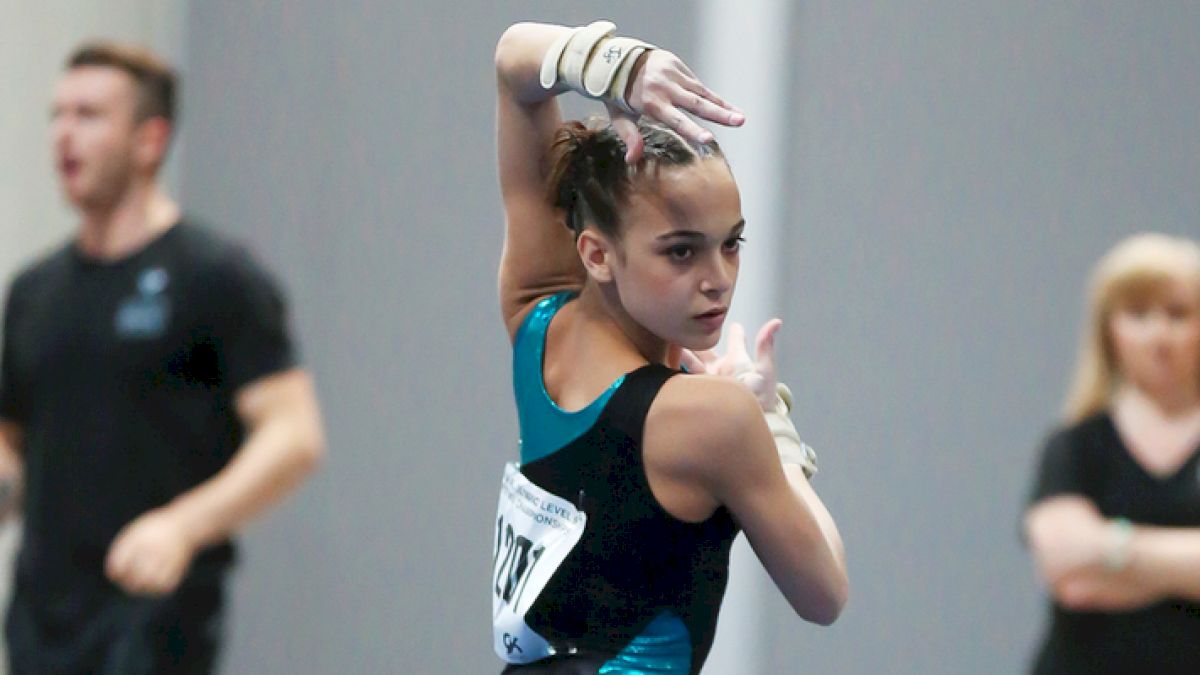 Editor's note: Juliana Abraham is an aspiring level 10 gymnast from Elfin Forest, California. She began gymnastics as an energetic 6-year-old and was a level 9 when she began her journey battling a rare type of brain tumor. Learn more about her story below.
Growing up, I was always active and full of energy. I wouldn't stop flipping around the house! To fuel my need for excitement, my parents enrolled me in gymnastics at a gym in Calabasas, California, when I was 6. It quickly became a way of life for me, and I've been doing it ever since.
I started competing at level 4 before moving on to level 5, where I spent two years because I thought I could do better, and I did. After skipping level 6, I competed at level 7 and 8 before spending two years at level 9. After winning many regional and national titles here, I was on my way to becoming one of USA Gymnastics Elite gymnasts. I thought it was smooth sailing, but in January 2015 something happened: I started having difficulty with my vision and balance, and suffering from migraines and back pain.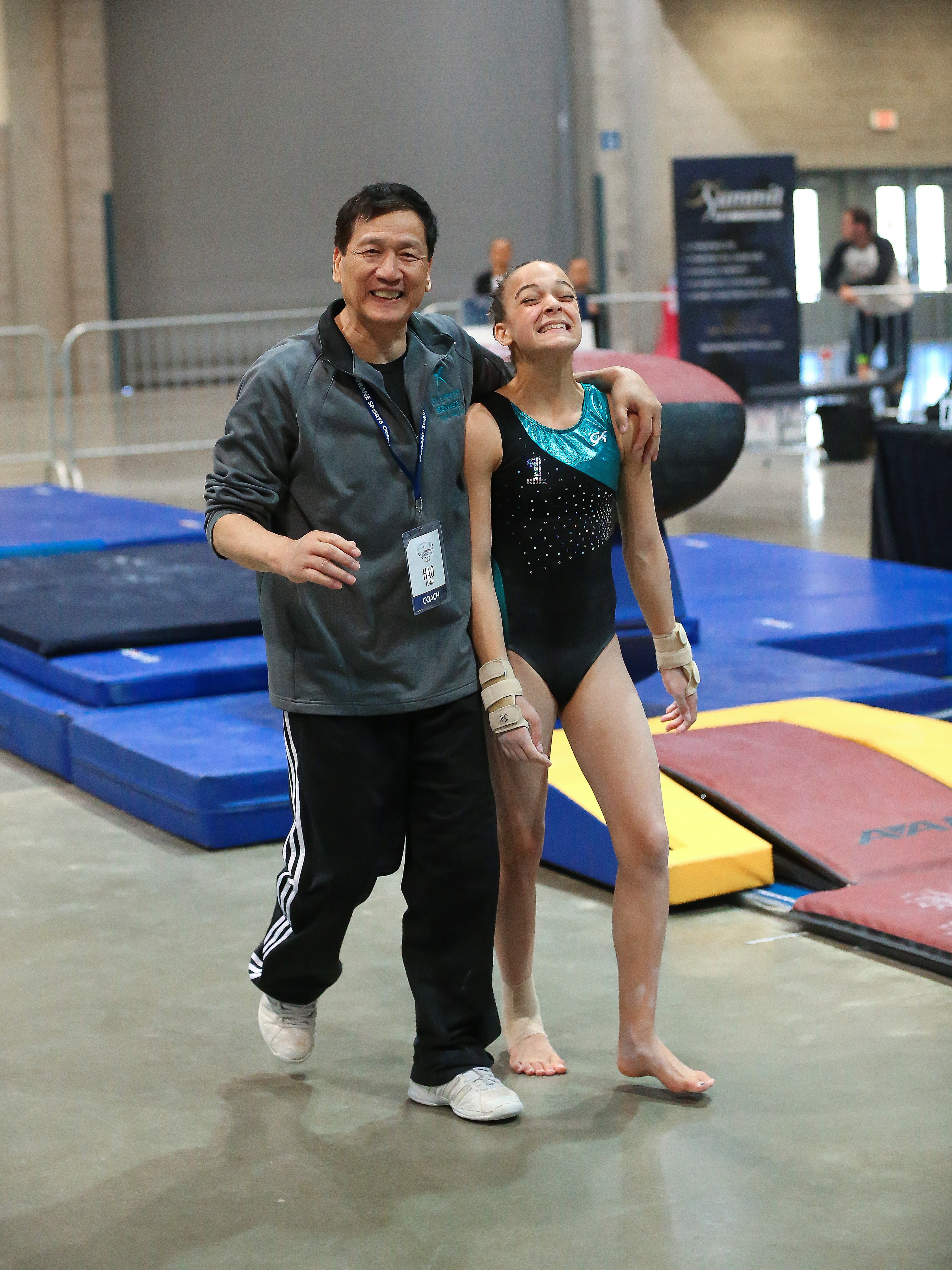 That year, I qualified for the Western National Championships in Spokane, Washington, a huge accomplishment for me. But by the time the competition started in May the migraines had gotten more intense; I frequently suffered from nausea and double vision. Beam was particularly challenging for me because my equilibrium was off. I could do a standing back tuck and a leap series, but if I tried to do a series like back handspring, backhand spring, or back handspring, back tuck, I would fall off the beam every single time.
But of course, when you're a dedicated gymnast getting ready for a big competition, you can't allow yourself to get distracted by such things. My parents and I knew something was wrong, but we chose to believe the simplest and most logical explanations -- that I was training too hard, or that puberty was to blame.
I managed to win silver on the vault at Western Nationals, but it was clear that something was wrong with me. Afterward, my coaches suggested I take a two-week break from gymnastics. During my time off, my mom scheduled several health checkups for me, and during a routine eye exam the doctor diagnosed me with papilledema -- a swelling of the optical nerve. Because such swelling indicates that there's pressure on the brain, the doctor made my mom promise that she would take me directly to the emergency room.
My parents and I knew something was wrong, but we chose to believe the simplest and most logical explanations.
We had to wait 12 hours to get an MRI at the hospital in Palomar, but finally at 2:30 AM on June 15, 2015, a doctor identified the cause of all the health problems that had been bothering me: I had an atypical central neurocytoma, a rare type of brain tumor.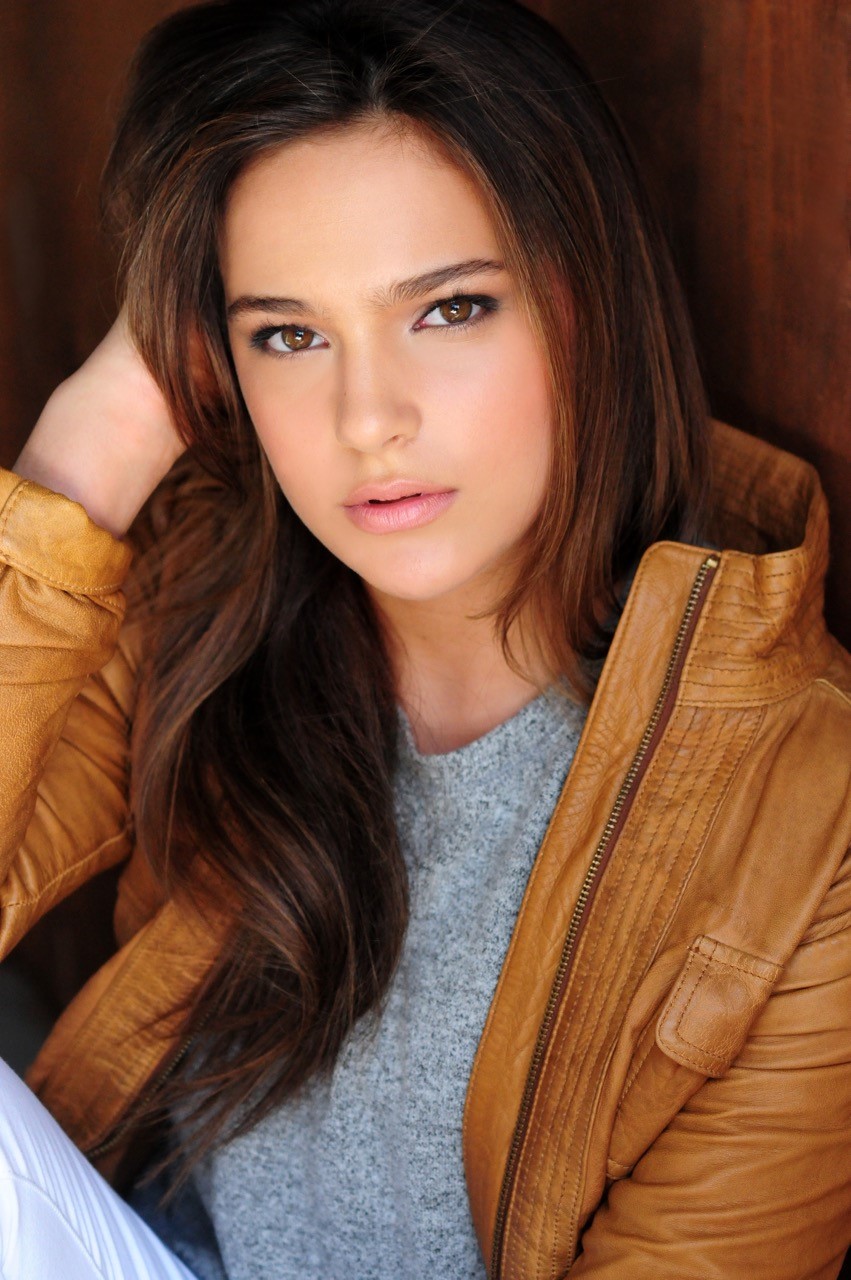 I was immediately transferred to the Pediatric Intensive Care Unit at Rady Children's Hospital in San Diego, where I was forced to stay for the next two and a half months.
The tumor was benign, but it still needed to be removed. Three days after I was transferred to Rady Children's Hospital, doctors operated on me for seven and a half hours. I was told I'd be out of the hospital in six days, but it didn't work out that way. For nearly six weeks after the surgery, the left side of my body was completely paralyzed. When I was finally able to return home, it was with a cane and a brace on my left leg.
While in the hospital, I started doing rehab. It was helpful, but it was rehab for people who are going to be sitting on the couch all day. It wasn't rehab for athletes, or for gymnasts in particular. Once I got out of the hospital, I did some physical and occupational therapy at home, but it didn't help me all that much. Finally, my doctors suggested that I go back to the gym and start working out there, and that actually worked really well. It was frustrating at times because it was hard for me to run or even to walk, but I had my friends and coaches pushing me.
As my progress slowly improved in the gym, I was starting to feel like myself again, but an MRI taken in January 2016 told a much different story: Not only was the tumor back, it had started to grow in two different areas. When the next MRI showed that it had gotten bigger, the doctors said they would need to operate on it once again. Unfortunately, there are no promises when you have brain surgery, and there were parts of the tumor that couldn't be removed without causing potential harm. I was just thankful that they were able to get as much of it out as they did.
I had to accept a much different treatment plan. I successfully completed seven and a half weeks of proton radiation therapy in November 2016. As strange as it might sound, I was almost looking forward to losing my hair. I was thinking, "I just want to be done with it." So when I ended up not losing my hair, I felt like I'd failed to experience the entire process and wanted to do more.
I just want to be done with it.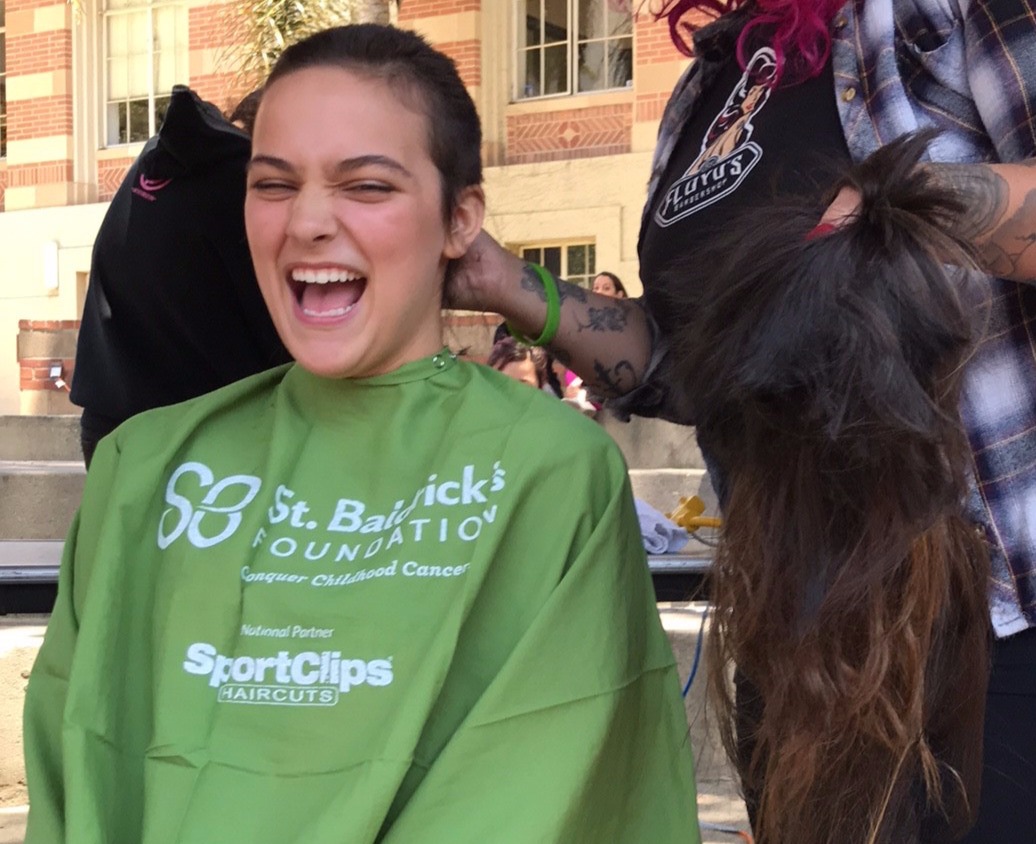 That's when one of my nurses told me about
St. Baldrick's Foundation
, a nonprofit organization that raises funds to help find a cure for pediatric cancer. One way it does this is by hosting head-shaving events. Wanting to help others like me, I started a fundraising page through the St. Baldrick's website and hosted an event on UCLA's campus. Kyla Ross and Felicia Hano, two of my former teammates at Gym-Max in Costa Mesa who are now on UCLA's women's gymnastics team, brought the whole team there to watch me get my head shaved.
It was really inspiring to see so many different people donate. I raised more than $11,000 for St. Baldrick's and doing that brought me pure joy. The gymnastics community is amazing. You compete against people from different gyms, different states, and different regions, but when something like this happens everyone is rooting for you.
At this point, I can't say I'm completely tumor-free, but it looks really good. I still have issues with fatigue, especially on the left side of my body, but there's not much I can do about that. I've been able to get back into the gym and resume working out. Lately, I've been going every single day from 2 PM to 8:30 PM, and I plan to compete this season on floor and vault at level 10.
I don't have any aspirations to make it to nationals or be the best of the best. I just want to get back out there and compete again. I don't feel like I'm all the way back to where I was, but I'm hoping to get there soon.
Right now, I just have very basic routines. For vault, I'm doing a Yurchenko layout, and for floor I have very simple passes: a one-and-a-half front pike; a flat-out back handspring double twist; a front layout, front pike; and, hopefully, a front full, front pike. I can't do anything else at the moment because my body simply doesn't want me to.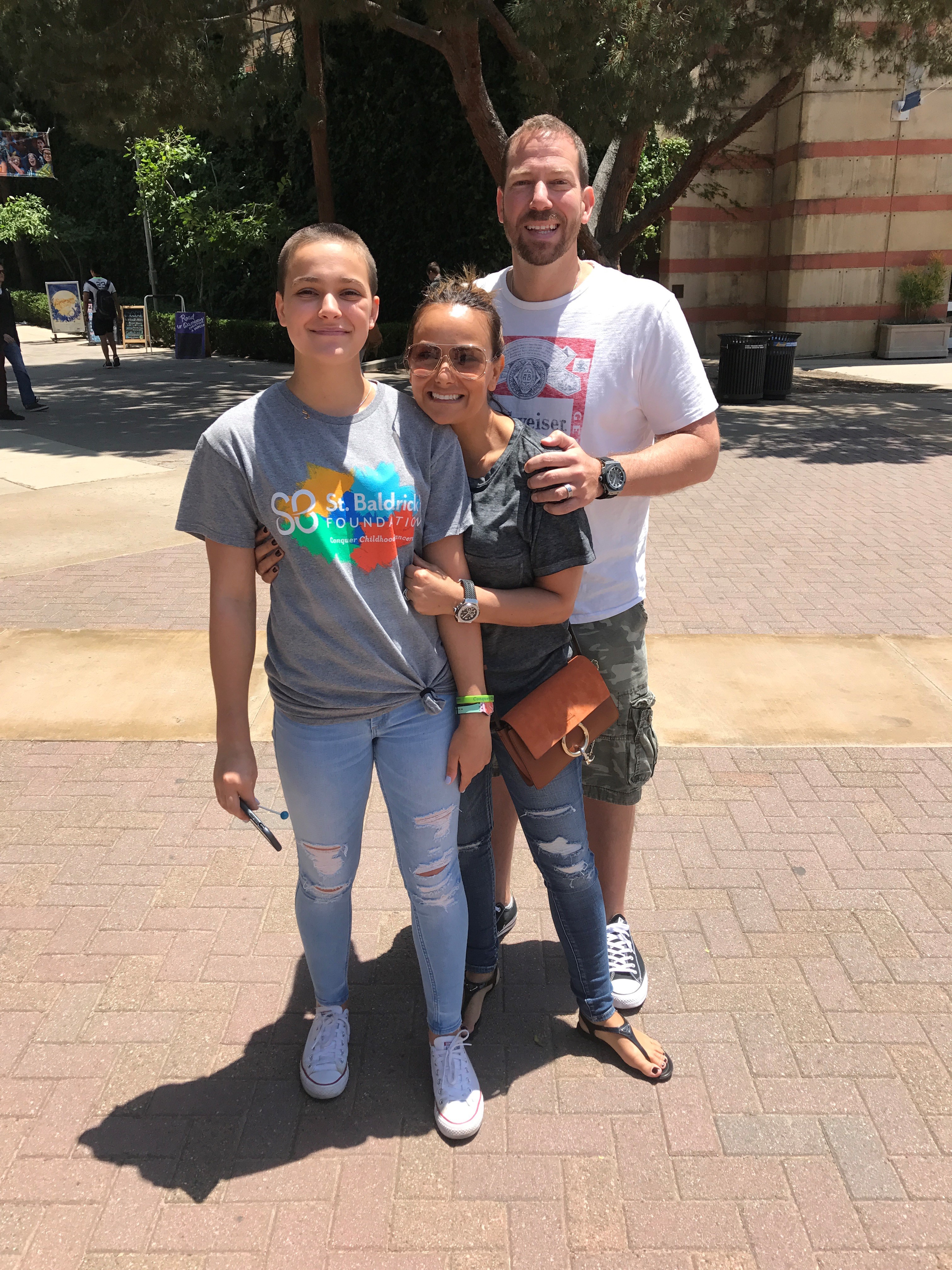 When you ask young gymnasts where they hope to end up, they'll often say they want to be big stars and go to the Olympics, and I was the same way. I wanted to go as far as I possibly could in the sport, perhaps competing for a college team, but after this illness my thinking about the future has changed. I was so inspired by the nurses when I was in the hospital I'd like to go into that field some day, so I can have the same positive impact on my patients that my nurses had on me.
Getting a brain tumor was never part of my plan, but I'm not going to let it stop me from doing what I love.
By Juliana Abraham