Complete List: FloGymnastics Documentaries
Complete List: FloGymnastics Documentaries
Our most popular and beloved video feature on FloGymnastics are our documentaries, including our original "Beyond the Routine" series. These videos give our
Aug 4, 2016
by Becca Pang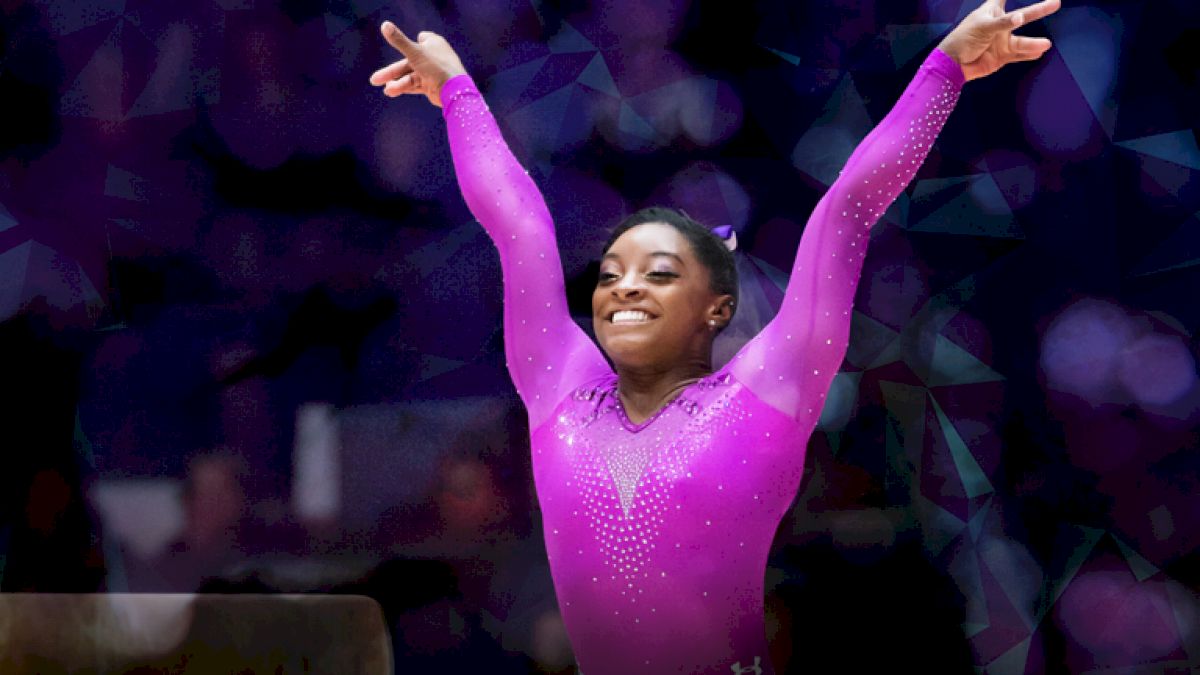 Our most popular and beloved video feature on FloGymnastics are our documentaries, including our original "Beyond the Routine" series. These videos give our audience an unparalleled look behind the scenes of the top gymnasts in the country. We don't just show you their gymnastics, but give you insight into their training regimen, philosophy, and life outside of the gym. We've also begun to uncover the untold stories of gymnastics greats in our "Legends" series. These documentaries cover the gymnast's career as well as their current life and their perspective now looking back on their accomplishments.
Below is an extensive list of our original documentaries, listed with most recent at the top.
Join FloPRO
for access to all past and future documentaries plus training and technique videos and live event streams.
Riley McCusker: Beyond the Routine
The Trailer
Full Video


Alabama Gymnastics: Beyond the Routine
The Trailer
Full Video
Maile O'Keefe: Beyond the Routine
The Trailer
Full Video
Bonus Episode
Trinity Thomas: Beyond the Routine
The Trailer
Episode 1
Episode 2
Texas Dreams II: Beyond the Routine
The Trailer
Episode 1: Bailie Key
Episode 2: Ragan Smith
Episode 3: Emma Malabuyo & The Next Generation
Emily Gaskins: Beyond the Routine
The Trailer
Episode 1
Episode 2
Legends: Shawn Johnson
The Trailer
Full Video
Simone Biles: Golden Girl
The Trailer
Episode 1: The Unlikely World Champion
Episode 2: The Three-Peat
Bonus Episode

Sydney Johnson-Scharpf: Beyond the Routine
The Trailer
Episode 1: Sydney The Fighter
Episode 2: Sydney Sets Sights on Rio
Canada Rising: Beyond the Routine
The Trailer
Episode 1: Ellie Black, Canada's Courageous Leader
Episode 2: Building Team Canada
Bonus Episode
Legends: Kerri Strug
The Trailer
Shining Star
Bonus Episode
Gabby Douglas and Buckeye: Beyond the Routine
The Trailer
Episode 1: Nia Dennis
Episode 2: Gabby Douglas
Legends: Mary Lou Retton and McKenna Kelley
The Trailer
Full Doc: McKenna and Mary Lou
Legends: Dominique Moceanu
The Trailer
Episode 1: Making History
Episode 2: Life After Competition
All Access: Jesolo
The Trailer
Episode 1: Welcome to Italy
Episode 2: USA Juniors Sweep Jesolo
Episode 3: Seniors Team/AA Finals
WOGA: Beyond the Routine
The Trailer
Episode 1: Growing Up WOGA
Episode 2: The Path to Worlds
Episode 3: Becoming World Champions
Oklahoma: Beyond the Routine
The Trailer
Episode 1: They've Earned a Reputation
Episode 2: The Future of OU
Chow II: Beyond the Routine
The Trailer
Episode 1: Norah Flatley
Episode 2: Rachel Gowey
Episode 3: Alexis and Victoria
The Rise of MG Elite: Beyond the Routine
The Trailer
Episode 1: Jazmyn Foberg- Newest National Champion
Episode 2: Laurie Hernandez- The Journey Back
Episode 3: The Elites
Sam Mikulak: Beyond the Routine
The Trailer
Episode 1: Balanced, Brave, Brilliant
Episode 2: The Back to Back Champion
MyKayla Skinner: Beyond the Routine
The Trailer
Episode 1: Team USA's Daredevil
Episode 2: I Can Still Be at the Top
Texas Dreams: Beyond the Routine
The Trailer
Episode 1: Building the #1 U.S. Elite Club from Scratch
Episode 2: Bailie Key - The Leader of the Dream Team
Episode 3: Peyton Ernst - Breaking Through
Episode 4: Ragan Smith and Nica Hults - Young & Famous
Bonus Episode
Mary Lee Tracy and CGA Series 2: Beyond the Routine
The Trailer
Episode 1: Lexie Priessman's Long Road Back
Episode 2: Amelia Hundley - Mary Lee Tracy's Next World Star
Episode 3: Emily Gaskins
Simone Biles: Lonely at the Top
The Trailer
Episode 1: Leaving Bannon's Behind
Episode 2: Ready for Rio
World Premiere: Simone's New Floor Routine
LSU: Beyond the Routine
The Trailer
Episode 1: Behind the Scenes Before Nationals
Episode 2: From Locker Rooms to Lineups with Lloimincia Hall
Chellsie Memmel: Beyond the Routine
The Trailer
Episode 1: The Dark Road to a World Title
Episode 2: Karolyi Kills Comeback
Bridget Sloan & the Florida Gators: Beyond the Routine
The Trailer
Episode 1: Bridget Sloan's Untold Story
Episode 2: How Florida Did the Unthinkable
Episode 3: Scooters, Sparkles, and Sloan
Laurie Hernandez: Beyond the Routine
The Trailer
Episode 1: Something Special
Episode 2: Sassy & Sweet
Bonus Episode
Kyla Ross: Beyond the Routine
The Trailer
Episode 1: Seeking Perfection at Worlds
Episode 2: Her Life Story
Episode 3: Making the Team
Episode 4: World Championships Workout
Chow's Gymnastics: Beyond the Routine
The Trailer
Episode 1: Far From Home
Episode 2: The Man Behind Shawn & Gabby
Episode 3: Chow & Gabby's Journey to Olympic Gold
Simone Biles: Beyond the Routine
The Trailer
Episode 1: Simone Biles Attempts the Yurchenko Triple
Episode 2: Inside the Life of an Elite Gymnast
Bonus Episode: At Home with World Champion
Jordyn Wieber: Beyond the Routine
The Trailer
Episode 1: Wieber's Untold Olympic Story
Episode 2: Training New Skills in the Gym
Episode 3: Making Another U.S. National Team
Episode 4: Geddert Finds his Next Elites
The UCLA Bruins and Miss Val: Beyond the Routine
The Trailer
Episode 1: Navigating Chaos
Episode 2: Iron Sharpens Iron
Bonus: How Valorie Kondos Field Creates her Choreography
Mary Lee Tracy and CGA: Beyond the Routine
The Trailer
Episode 1: No Wobble, No Break
Episode 2: Emotional Toughness
Episode 3: Loving Discipline
Bonus: At Home with Lexie and Amelia
Bonus: Mary Lee Tracy on her First World Champion
Bonus: Mary Lee Tracy on Coaching her First Elites and Dealing with Politics
Updated June 21, 2017
Related:
Top 10 Most Viewed Beyond the Routine Episodes
Behind the Scenes Videos with Top U.S. Elites