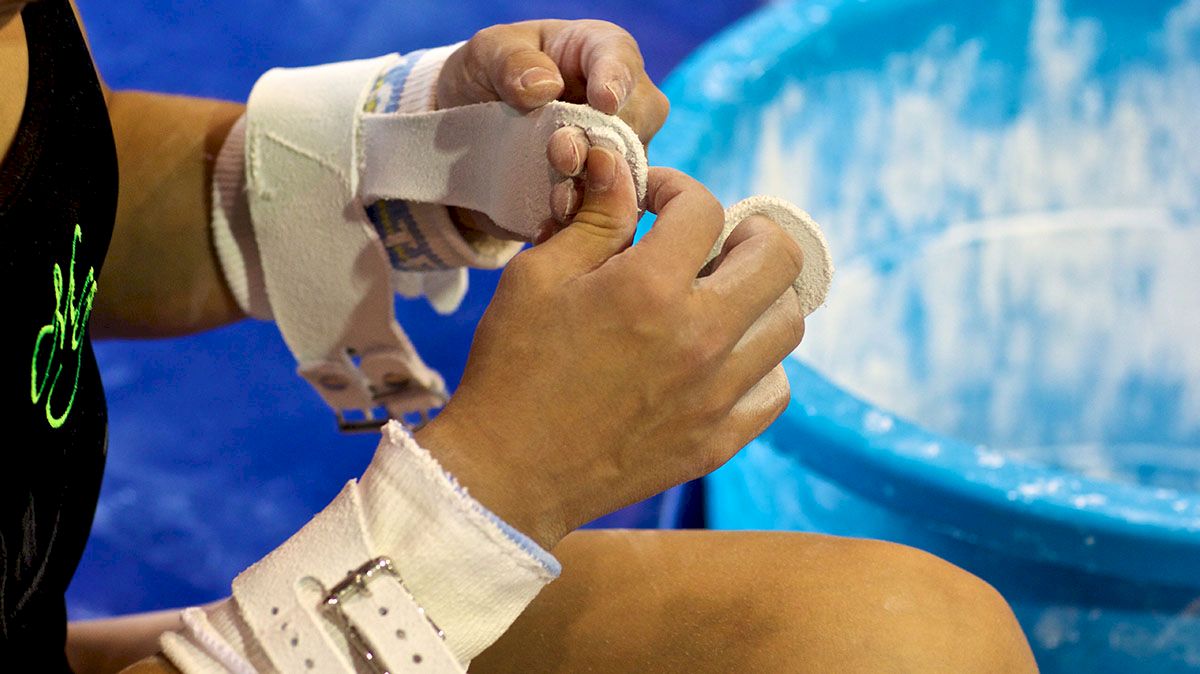 The FIG has released the new elements added to the Women's Artistic Gymnastics Code of Points following the 2011 World Championships in Tokyo.
At every World Championships, many gymnasts submit skills for evaluation by the FIG in hopes that their name will go down in history as a named element in the code of points. Below are the latest women's additions for 2011, the men's new skills have not yet been announced.
UNEVEN BARS
Elisabeth Seitz, Germany
Volha Makhautsova, Belarus.
The Makhautsova: A mount from low to high involving a free hecht over the low bar with legs together to hang on the high bar. Value: C.
Mary Anne Monckton, Australia
The Monckton: A long swing forward with half turn and pike vault over high bar to hang. Value: D.
Viktoria Komova, Russia
The Komova: Facing outward on the low bar, a clear pike circle backward through handstand with flight to hang on high bar. Value: E.
Natalia Kononenko, Ukraine
The Kononenko: Long swing forward, counter straddle, reverse hecht with a half turn to hang on high bar with mixed grip. Value: E.
BALANCE BEAM
Elisabetta Preziosa, Italy
The Preziosa: A full turn with free leg held backwards with both hands. Value: D.
Giulia Steingruber, Switzerland
The Steingruber: A gainer salto backwards with a full twist in the stretched position off the end of the beam. Value: E.
Christine "Peng Peng" Lee, Canada
The Lee: Two flying flairs as mount. Value: B.


FLOOR EXERCISE


Diana Bulimar, Romania